You can Play with your food at Neil Ellis Wines: Introducing the Pesto & Wine Play
published on:
28 May 2018
Wine pairings have been a popular trend on the wine scene for the last 15 years and with Stellenbosch being quite a foodie destination and home to some of the most exciting food and wine pairings, you would think there aren't any new pairings left to try.
Neil Ellis, well-known Stellenbosch winery, has come up with an exciting new food and wine match, breaking away from the traditional chocolate and wine pairing by introducing their Pesto & Wine Play.
It's a fun name for a fun experience. So why call it a "play" instead of a pairing? You can rather see it as a cross-pairing, as there is no dedicated pesto assigned to a dedicated wine. You get to play with the flavours and try all the pestos with all the different wines.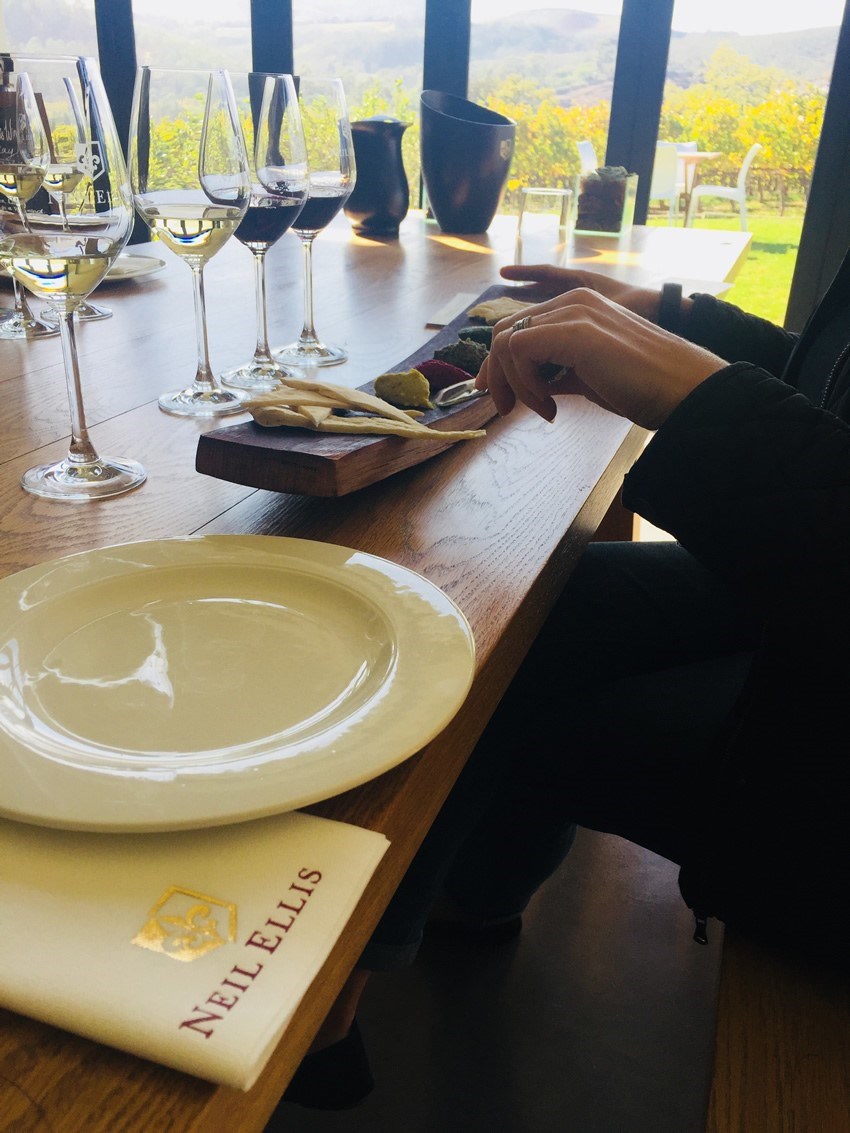 Don't worry, you won't be thrown in the deep end and left on your own with 4 pestos and 4 wines and no clue what to do. The Neil Ellis team, along with the chef who dreamed up the pestos, provide tasters with a guideline on how to start their pesto and wine experiment. With some descriptions on the 4 Terrain wines they have chosen and details on the ingredients in the pestos, you will have a starting point for your epicurean journey. From there, you can start playing around with your pesto and wine matchmaking skills and choose your own favourite combo.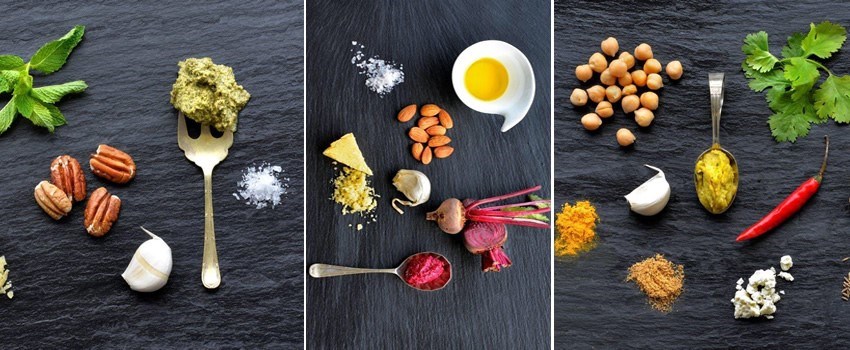 The following pestos are lined up for the Pesto & Wine Play (served with delicious pita bread):
A chickpea, masala, coriander and cumin pesto
Beetroot & almonds pesto
Mint & pecan nuts pesto
Kale & parmesan pesto
Wines you can look forward to are:
Amica Sauvignon Blanc
Whitehall Chardonnay
Bottelary Hills Pinotage
Jonkershoek Cabernet Sauvignon
For all the non kale-lovers, you will be converted with the kale and parmesan pesto and equally surprised that the Chickpea pesto and Chardonnay are often the favourite combination. The mint and pecan nuts pesto and cabernet sauvignon make a pretty good pair too, so best to leave all your preconceived ideas on winning combos at home and put on your adventurous boots for this experience.
The savoury sip and dip match is just in time for winter. The Neil Ellis tasting room's fireplace will make the perfect setting for the Pesto & Wine Play with wholesome pestos and elegant wines to warm you up. True to this brand's nature of always being one step ahead, their pesto and wine experience makes the perfect accompaniment to their cheese platters, giving visitors the best of cheese, wine and a whole new experience!
Click here for a video on the Pesto and Wine Play
For enquiries and bookings: 021 887 0649 or info@neilellis.com